My blog pause was big but now I'm back and I have many interesting things to talk about.
For instance, the new Magic the Gathering expansion (Innistrad) is going to released this month and it brings something new that was never seen before in magic.
Also I have bought a new deck, but it's not a "normal" deck, it's a Commander deck. I'm going to explain the difference in a future post.
In the next few posts I'm gonna talk about Commander and Innistrad.
Here is a spoiler of the new "thing" Innistrad brings to the table.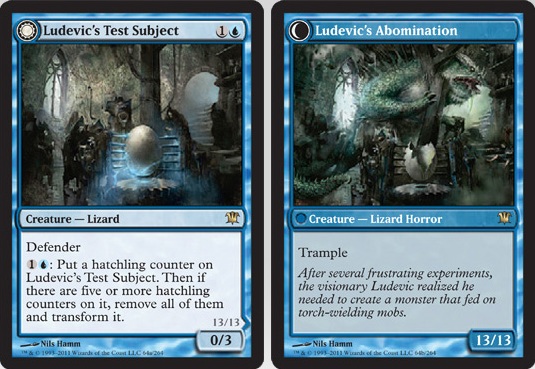 Stay tuned.